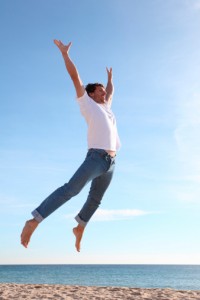 As a Functional Medicine Chiropractor in Austin, TX, we often see patients who have various levels of pain issues, including those who are seeking lower back pain relief, neck pain relief, shoulder pain relief, muscle stiffness, and range of motion challenges. Most people seek relief from:
Joint pain
Disc degeneration
Inflammation
Decreased flexibility
Muscle Stiffness
Chronic pain
Fibromyalgia
There are many contributors to these types of pain issues. Physically there may be inflammation where the muscles attach to your bones or joints, and where the cartilage is worn down due to insufficient collagen and other nutrients. Inflammation can also exist in our connective tissue such as our tendons, ligaments, and fascia, creating pain throughout many areas of our body. When our nerves become inflamed near our joints, this creates nerve pain, also called "neuropathy". With inflammation, there can also be excess fibrin buildup and other muscle and tissue problems due to nutritional deficiencies that prevent the proper elimination processes so that your body can rid itself of the fibrin and other substances that also translate into pain.
Our Patients who seek non surgical joint pain relief and other pain relief are from all ages, and include athletes, those with sports and non-sports injuries, age related pain, and chronic pain often associated with autoimmune conditions.
Contact us for a free 15″ assessment to see how we can help you to reduce your level of pain!